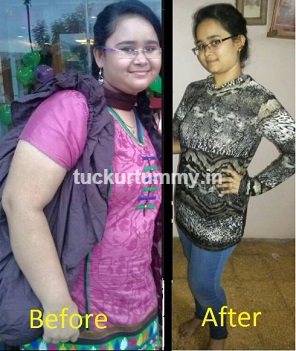 LOST 25 KGS IN 9 MONTHS!! Hi everyone, I am 5'4'', 19 yr old female, RESHMA SHAW.
I was 90 kgs n now approx after 9 months I am 65 kg. Like most of the other girls even I like dancing, living freely... but.. coz of me being over weight I was not able to do it.
But now I do everything I want to. I dance too without any hesitation. Dt. Priyanka Bankeraika's health programme guided me best to know about my body and my diet. Not only losing weight, also will make you know what is right diet and educate you towards healthy life with right food.
I myself lost 25kgs in 9 months n maintaining it. SO GIRLS THIS IS THE GOOD OPPORTUNITY TO BE A BARBIE DOLL FROM TEDDY BEAR. Best of luck!!!